MacIsaac & Company
MacIsaac & Company is a leading personal injury law firm with a proven track record of achieving success for our clients. Contact us to find out more about our practice or to speak to a member of our experienced personal injury team. 
The MacIsaac Group of Law Firms Locations
ERIK Y. MAGRAKEN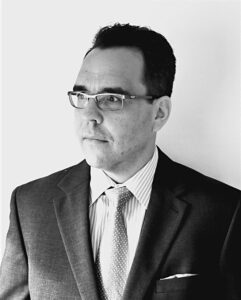 LL.B (UBC, 2002)
Erik currently restricts his practice to plaintiff-only personal injury claims with a particular emphasis on ICBC claims involving orthopaedic injuries, complex soft tissue injuries, traumatic brain injuries and psychological injuries.
Erik is also involved with combative sports regulatory issues and is a licenced judge in British Columbia for the sports of Muay Thai, Kickboxing and Mixed Martial Arts.
Erik's professional associations include membership with the Canadian Bar Association, the Law Society of British Columbia and the Trial Lawyers Association of British Columbia. Erik holds licences with the BC Athletic Commission and authors the award winning BC Injury Law Blog and Combat Sports Law Blog.
MITCHELL SELLY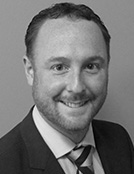 B.A., (SFU) LL.B. (Victoria)
Mitchell Selly obtained his law degree in 2003 from the University of Victoria and began practicing in Victoria after completing his articles in 2004. His practice is focused on representing people who have been injured due to the negligence of others. He handles motor vehicle accidents, and occupier's liability (a.k.a. slip-and-fall) cases. Mitchell has helped people with a vast array of injuries, including complex brain, orthopaedic, psychiatric, vestibular, and chronic pain disorders / soft tissue injuries. He has sat on the executive council of the Victoria Bar Association, including as president, and is a member of the Trial Lawyers Association of British Columbia.
"I think it is important to recognize that each person's individual characteristics can result in one person being affected very differently by an accident than another person, even though they may have suffered similar injuries. I like to get to know my clients so that I can better understand how their injuries have affected them and use that information to achieve a result that is fair in their individual circumstances." 
DONNA KRAKOWEC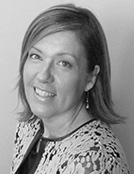 B.A. (UVIC '94), LL.B. (UVIC '97)
Donna Krakowec was born and raised in the Cowichan Valley. She earned a Bachelor of Arts in Psychology (with distinction) and a Bachelor of Laws degree, both from the University of Victoria. After graduating from law school in 1997, Donna articled with MacIsaac & Company and has remained an associate ever since. Her practice focusses on plaintiff personal injury work, assisting injured clients with ICBC and other insured injury claims, as well as wills & estates, estate litigation and long term disability claims.
PAUL PELZER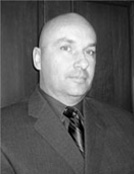 B.Comm (UBC '92) LL.B. (UBC '05)
Paul Pelzer practices in the areas of personal injury, employment law, real estate litigation and  general civil litigation. He is a member of the British Columbia Bar, the Canadian Bar Association, and the Trial Lawyers Association of British Columbia. 
Paul began his legal career with MacIsaac & Company in 2005 at our Nanaimo office.  In November of 2017, he transferred to the Victoria office.  Paul continues to represent clients in Nanaimo, Port Alberni, Courtenay, Comox, and Northern Vancouver Island.
Paul is a former volunteer firefighter.  He enjoys classic cars, snowboarding and his English Bulldog – Ruckus.
You can contact Paul at: paul@macisaacgroup.com or call 1-800-663-6299. 
"The circumstances surrounding the decision to hire a lawyer are always stressful. I will work with you to ease the stress and obtain a fair and equitable resolution as quickly as possible while still vigorously protecting your legal rights."
KAYLA BERGSSON (Cheeke)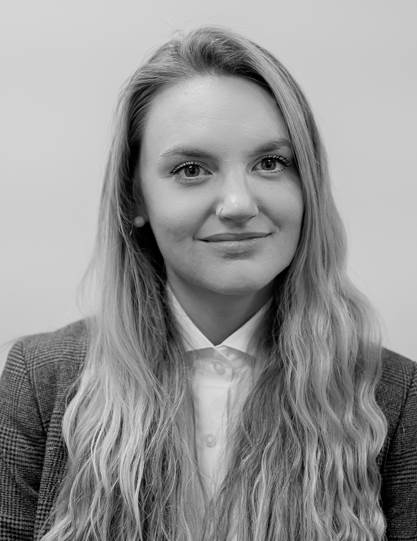 B.A. (UVic 2013), Juris Doctor (Co-op) (UVic 2018)
Kayla Bergsson is from Victoria, BC. She completed an Honours Bachelor of Arts degree (with distinction) and a Juris Doctor degree at the University of Victoria. Kayla began working for MacIsaac & Company after graduating from high school in 2008 and stayed with the firm in various positions between school semesters since then. This gave her a wealth of experience serving clients in a personal injury law context prior to becoming an associate lawyer. Kayla is passionate about using the law to obtain a just result for clients harmed by the wrongful actions of others. She focuses her practice on personal injury claims (resulting from motor vehicle accidents, slip and falls, child abuse or neglect, sexual assault, and intimate partner violence) and human rights claims (relating to discrimination and harassment based on personal characteristics). As the director of MacIsaac & Company's human rights law group, she maintains the BC Human Rights Law blog http://bc-human-rights-law.com/. Kayla is also interested in animal law, employment law, and wills and estates litigation. She is a member in good standing with the Law Society of British Columbia and the Trial Lawyers Association of British Columbia. She is also a Board Member for NEED2 Suicide Prevention Education and Support. Outside of work, Kayla enjoys spending time with her family, getting outside, and singing and song writing.
JACKSON BOCKSNICK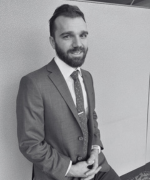 BEng (UVic '16), JD (UVic '21)
Jackson Bocksnick was born and raised in Lethbridge, Alberta. He moved to the west coast to attend the University of Victoria where he obtained a Bachelor of Engineering degree and a Juris Doctorate. Jackson began his articles with MacIsaac & Company in 2021 and was called to the British Columbia Bar in 2022.
Jackson has a civil litigation practice with a focus on plaintiff-side personal injury, long-term disability, negligence, and assault claims. With his unique educational background and experiences, Jackson provides his clients with a deep understanding of the technical and legal aspects of their cases. He is committed to understanding the unique circumstances and needs of his clients and providing high-quality legal services to achieve the best possible outcomes.
Jackson has also been involved in various levels of sport his whole life. Jackson was a member of the University of Victoria track and cross-country team throughout his university education, and has competed in national and international level running and road cycling competitions as part of various provincial and national trade teams. He still enjoys being active outdoors and can be found running and riding the trails on Vancouver Island.
EDITH LAU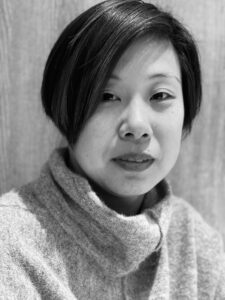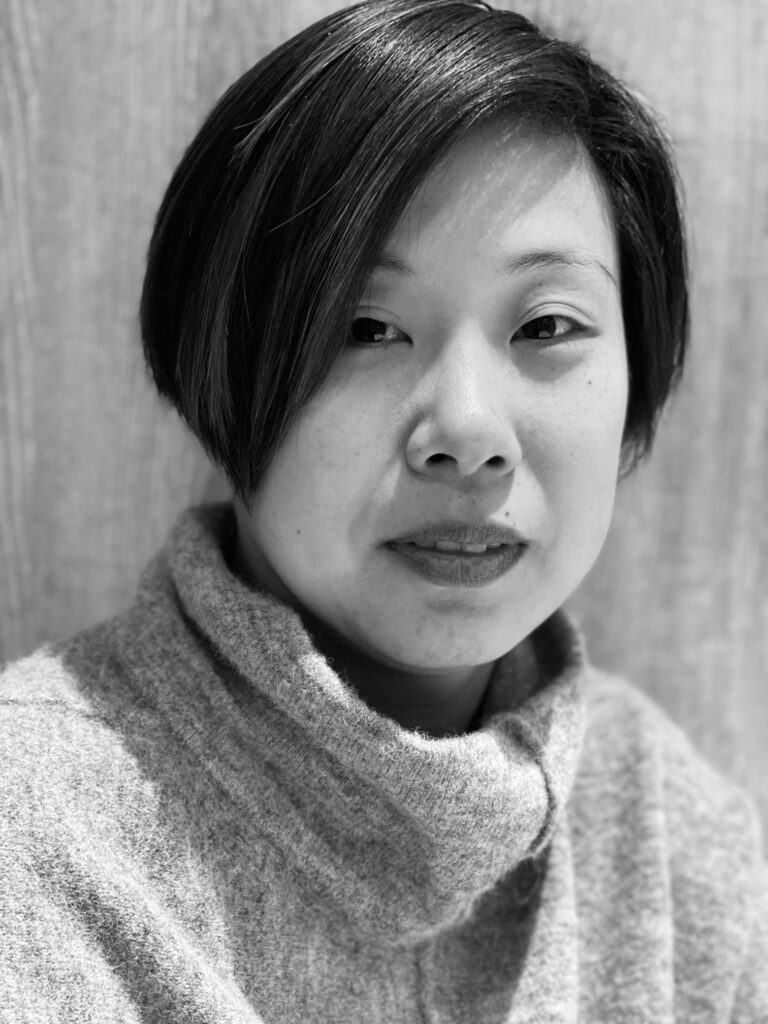 B.Com (UVic '01), LL.B. (UVic '08)
Edith Lau (Cheng) was born in Regina and raised in Victoria. She completed a Bachelor of Commerce degree (with distinction) and a Bachelor of Laws degree from the University of Victoria. After completing her law degree in 2008, Edith articled and began her legal career with MacIsaac and Company. She has since represented clients throughout British Columbia and in all levels of court in British Columbia.
Her practice is focused on civil litigation including plaintiff personal injury claims and long-term disability claims. She also practices in immigration and wills and estates.  
Edith speaks fluent Cantonese Chinese and is conversant in Mandarin Chinese. Prior to law school, Edith worked and studied in Hong Kong and Taiwan.  Her cross-cultural background allows her to assist a wide range of diverse clients.
劉鄭文鳳律師
劉律師在維多利亞長大。她獲得了維多利亞大學商業學位和法律學位。她於2008年加入MacIsaac & Company。  
在過去的十多年裡,劉律師代表B.C. 省客户處理交通或意外受傷賠償, 民事訴訟以及長期傷殘保險拒賠。劉律師業務範疇也包括處理移民簽證, 遺囑和遺產以及一般法律事務。
劉律師通曉英語,粵語和普通話。
NIGEL ELLIOTT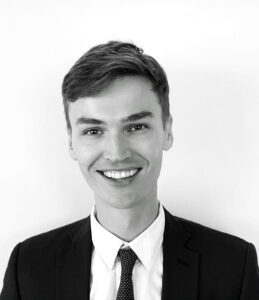 B.A. (SFU), J.D. (UBC)
Nigel Elliott received his Bachelor of Arts degree from Simon Fraser University in 2011 and his Juris Doctor degree from the University of British Columbia in 2020. He was called to the bar in 2021. 
Nigel practices civil litigation with a focus on personal injury law. He is also interested in family law, human rights law, and wills and estates litigation. At law school, Nigel participated in criminal law programs aimed at improving access to justice and resolving wrongful convictions. 
Prior to being called to the bar, Nigel gained nearly a decade of communications and public policy experience. He was a political aide to Members of the Legislative Assembly and Cabinet and served as a public affairs advisor to a Crown Corporation and several other public and private sector clients. 
Based in Vancouver, Nigel is a strong believer in community service. He volunteers at a drop-in centre where he helps connect marginalized people with healthcare and other resources. He also served on the board of directors for the Dan's Legacy Foundation and a local political advocacy association. 
Outside of work, Nigel enjoys hiking, cycling and creating artwork. Some of his work has been included in exhibitions in and around Vancouver.
JESSICA HAMES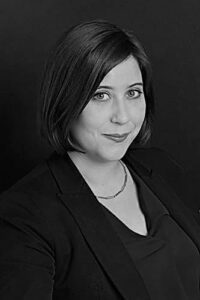 BA, First Class Honours (SFU), JD (UVic)
Jessica is an experienced trial lawyer specializing in civil sexual assault claims. She has exclusively represented plaintiffs since the start of her career. She has appeared in all levels of court in BC. 
Jessica is an empathetic advocate who is inspired by the strength and courage of her clients. She works with her clients to explore out of court resolutions when appropriate, but she is also a fierce and passionate litigator who truly enjoys going to court to advocate for her clients' rights.
 Long before Jessica was a lawyer she was advocating for causes she believed in. She volunteered with a non-profit providing education oportunities for women and girls in Afghanistan, she had a brief stint as a Girl Guides troop leader, she was president of the Women in Law and Poverty Law clubs during law school, and she organized numerous fundraisers for women's transition houses.
Jessica earned a BA in Communications (First Class, Honours) from SFU and a JD from Uvic, where she participated in the Law Co-op program and earned several academic awards. 
Jessica is available to help surviviors of sexual assault all across BC. She primarily works remotely in Vancouver but she also makes frequent trips to Victoria and the Cowichan Valley, where her family resides.
BRIAN YUEN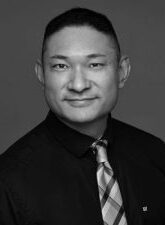 LL.B. (with co-op), 2007 (UVic)
Bachelor of Arts, 2002 (UBC)
Brian is a first-generation Canadian whose parents immigrated from Macau and Hong Kong. He was
born and raised in Vancouver with a strong international perspective, and close ties to Asia. In addition to English, he speaks Cantonese and is conversant in both Mandarin and French.
Brian practices personal injury law for plaintiffs, helping clients who have been injured in car accidents, slip and falls, dog bites, sporting accidents, and assaults. He also manages occupier's liability cases, and can assist in matters involving psychological and emotional injuries. Brian has a broad understanding of personal injuries and insurance claims, having worked at WorkSafeBC, and acted for the Insurance Corporation of British Columbia. His comprehensive knowledge in these areas is an asset to prosecuting his clients' claims.
As an experienced trial lawyer, Brian knows there can be many ways in which to resolve a personal injury claim. Brian works closely with his clients to understand their unique situations in order to determine the best way to proceed. Options may include settlement, alternate dispute resolution or if necessary, the court system. Brian has represented clients at all trial courts in BC, as well as before the Workers' Compensation Appeals Tribunal of BC.
Brian also practices immigration law where he assists people coming to Canada to visit, study, work, invest, and immigrate.  He also assists employers with hiring foreign workers.  Whether you are looking to sponsor a family member, apply for a temporary resident visa, submit a Labour Market Impact Assessment, or transition from a foreign student to working in Canada, to applying for citizenship, Brian can help you with what you need.  Additionally, Brian can also practices in the area of human rights, residential tenancy matters, and general litigation including small claims.
In his spare time, Brian enjoys weightlifting, snowboarding, cooking, playing the piano and travelling.
MICHAEL POHORECKY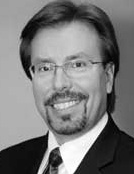 B.A. (Honours) (Sask. '80), LL.B. (Sask. '84)
We congratulate Michael Pohorecky on his retirement from the practice of law, effective March 31, 2022.
Rob White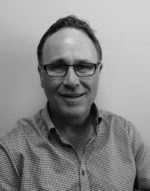 Rob White came to MacIsaac & Company after working for many years as an adjuster in the I.C.B.C. Claims Division investigating, assessing and negotiating personal injury cases for I.C.B.C. Rob then moved to the I.C.B.C. Rehab Dept. where he was able to work one on one with severely injured claimants. Now working with MacIsaac & Company, he brings to your case those years of experience and knowledge of the inner workings of the insurance industry and will put that experience and knowledge to work for you.
BRIAN McALLISTER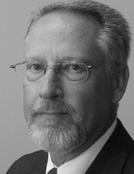 Brian McAllister is the firm's Director of Client Services. He meets with our clients throughout BC and Alberta completing complex legal investigations.
Brian is the manager of our Client Referral Program where he interacts with highly regarded lawyers who refer clients to our firm.
Brian is a former RCMP member who served on special investigation units. His background includes many years as a senior insurance investigator examining catastrophic injury claims, investigating civil litigation cases, and verifying evidence for mediations and BC Supreme Court trials.